Happy New Year!
Now available for your reading and listening pleasure:
Between the Marshal & the Vampire is now available on Amazon in Kindle Unlimited. This is a super steamy menage romance with all the pairings (including significant m/m action). Pick it up here.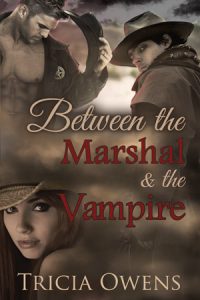 In the audio department, book 8 of Sin City, The Doms Club, is now available as an audiobook from Audible.com and Amazon. Check it out here.