When superstar winger Neil Shannon is injured in the Stanley Cup Finals, he loses more than the hockey championships. With his confidence shot, his career begins to fall apart and an early retirement seems inevitable. Unwanted by his former team, he's traded to one that's starting over. Even worse, he's joined by his biggest rival, the sexy Swede Adrian Magnusson. Adrian feels responsible for Neil's fall from grace and is determined to revive his career, but Neil wants to stay far away from this Swedish temptation, or else he'll lose the last thing of value that he owns: his reputation.
As the brother of the pack alpha, Wren knows his place, even if that place occasionally brings him to harm. But when a handsome new alpha and his pack come to town, challenging the status quo, Wren finds himself torn between the old wolf shifter attitude and a new one.
Gideon is the alpha of the Corwin pack. Though he moved into the territory to take advantage of business opportunities, the moment he encounters the young black wolf with the blue eyes, he find his priorities changing. Wren is obedient as a good beta should be, but Gideon is banking on him having a rebellious streak. The only way to find out is to gamble: by forcing a marriage between their packs. But it's a step that unleashes homophobia, deadly danger, and the discovery of a dark secret that was never meant to surface.
Aleksander is short-tempered, antisocial, and though he's unaware of it, wildly sexy. He's also a naturally dominant shape shifting monster who's sliding into madness. He needs a human 'grounder' to submit to him and draw forth his protective human side. Instead he is given two humans: Constance, a fledgling sub with a reckless streak whose intense desire to serve has brought her nothing but heartache, and Kirk, a former NYPD cop who's trying to subdue his own alpha instincts and play submissive in order to fulfill a family debt.
But once these grounders meet their new master, they quickly discover that in order to save Aleksander from himself, they must alter their assigned roles and form a unique triad of domination and submission that goes against Aleksander's very nature.
m/f/m, m/m/f, m/f, m/m
After Detective Jack Beckam's partner is killed during the line of duty, Jack retreats to a small Indian casino in the Colorado mountains to deal with his guilt. There, he encounters the mysteriously hostile casino manager, Taylor Brant.
Jack is on a downward spiral. Unfortunately for him, the strange forest surrounding the casino only increases his desire to do something reckless. Something desperate. Taylor Brant is not only dangerous, he's broken. He's someone Jack should steer clear of. Yet Jack, bruised inside and out and needing to find absolution, tumbles into a series of dark, highly charged encounters with Brant which could shatter them both.
Graphic scenes of rough sex, BDSM, and heavy angst.
When a man calling himself Dorian Gray moves into the coastal town of Fair Haven and opens an antiques and collectibles shop, the residents are intrigued. This impossibly beautiful man with old-fashioned charm who dresses in clothing from another century seems the perfect partner for illicit romantic encounters.
But Thomas Brand knows that Dorian Gray is actually Hayden March, a man with the extraordinary ability to make people immortal by painting their portraits. Unfortunately, too many of the wrong people know who Dorian is, too, and they either want to use his power to extend their lives or they want to kill him for possessing a power they believe is too god-like.
Unfortunately for them, Thomas is a Guardian. Sworn to protect the Painters at all costs, Thomas will do whatever it takes to keep Dorian safe. Even if Dorian resists him. Even if Thomas sees past the clever words and the handsome face to the tortured man within…and recognizes Dorian for the danger to Thomas' heart that he is.
One man wants to protect her. The other to taste her. Maybe they should share.
Expanded novel edition.
As the sole witness to a bank robbery, Mariel knows she has no choice but to rely on the protection of Marshal Clay as they travel by train to the courthouse. But before reaching their destination, the train is attacked by bandits intent on stopping her from testifying. When all seems lost, Mariel stumbles upon an unlikely salvation: a box in the cargo car carrying the vampire Vellum.
Vellum strikes a Devil's bargain with Mariel and Clay: submit willingly to his bite and he will dispatch the bandits. But once the deal is made, Mariel and Clay realize there's more to it than allowing the vampire to drink their blood. Vellum has the power to make his bite the most sensual experience of their lives, leading to a love triangle fraught with jealousy, mistrust, and searing desire.
m/f/m, m/m/f, m/f, m/m
After a year of dating disasters, Elijah is back home in Zephyr Heights to lick his wounds and pursue the one true love of his life, his childhood best friend Ricky. There's the slight issue of Ricky being straight, however, Elijah doesn't see it as a problem. He's convinced that his love is strong enough for both of them, and that it's just a matter of time before Ricky returns his feelings. Yet before Elijah can make his long overdue declaration of love, he's sidetracked by a competitor to his mother's reign as the town's cookie champion: his new neighbor Scott.
Scott is the extreme opposite of the type of man that Elijah has always dated, therefore he's not worth a second look. But his cookies might be to die for. And he might have a habit of saving Elijah from humiliating situations. And he might, just might, have the most adorable double dimples in Zephyr Heights.
Elijah has come home with a plan, but is this man and his cookies going to derail everything and spoil his Christmas? Or is Scott the true sweetness that Elijah's been craving all along?
Christmas Cookie Charmer is the second book in the LoLLA series, which stands for Lots of Love, Low Angst. These are standalone novellas with happy endings that will deliver your daily dose of happiness.
When Quinn nearly dies in a skydiving incident, his life flashes before his eyes…and it's pretty boring. Even though he's moved to Las Vegas to rebel against his strict Mormon upbringing, he still hasn't done much to liven up his life. Quinn worries that he really is a dud, until a gorgeous man walks up to him and suggests an indecent proposal.
Gabriel has had a lot of sex. He's fantastic at it and he's good-looking, so he never lacks for people willing to jump into bed with him. But after a rough break-up, he's determined to make hooking up a secondary priority. It's too bad that when he first sees Quinn and his heart goes pitter-patter, Gabriel's first instinct is to make a bet with Quinn involving sex.
With one spin of the roulette wheel, Gabriel and Quinn embark on a series of sexually adventurous dares, each more exciting than the last. But what happens when one of them pushes for something more? Book one of the LoLLA series, standalone novellas featuring lots of love/sex, low angst, and happily ever afters. Your perfect dose of happiness.
When Jaime takes to the sea, it's not for money or for pleasure: it's for revenge. Leaving his peaceful life on land behind is the only step he can take when his future is brutally destroyed and his heart is shattered.
Captain Gareth West is a feared pirate with a reputation for kidnapping and ransoming men and women. He's also known for bedding them so well that no one has a reason to complain. However, a terrible incident has left him scarred and reluctant to become involved with anyone ever again…until one day he comes upon a shipwreck.
When Jaime's ship is attacked by pirates and he is left for dead, Gareth sees an opportunity to banish the ghosts from his head. He decides to take the young man on board and use him as the prostitute that Jaime pretends to be. But Gareth quickly determines that his attractive captive is not a whore despite his apparent eagerness. Though he responds to Gareth as no lover ever has, there's a fire in him that worries Gareth. Jaime is a dangerous mystery, and Gareth knows it's essential that he learn his secret.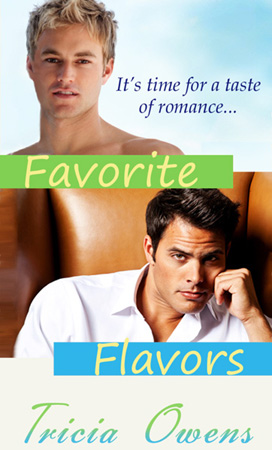 Five gay romantic short stories to satisfy you whether your tastes run to sweet, spicy, funny or intense!
He Sells Seashells
Haunted by the love that never was, Andrew follows a personal mission to a tropical island. There, he encounters the handsome souvenir shop proprietor Kane, who's more than happy to relieve Andrew of his burden…and his virginity.
Truth or Dare with the Bear
Brett is intimidated by his physically imposing biology professor Ross. But deep in the Costa Rican jungle, a simple game of Truth or Dare makes Brett see the older man in a whole new light: Ross is a beast who wants to sink his fangs into a pretty young thing like Brett.
Breaking the Pattern
Darren and Matthew have come to San Francisco to satisfy their curiosity. But Matthew wants more: he wants them to act out a fantasy they wouldn't dare try at home. One that could get them arrested!
Fountain of Youth
Ashley is young, handsome, carefree and way out of Henry's league. At least he thinks so. But an intense night out at a club may prove that not only is Henry wrong about Ash, he's wrong about himself. If he truly wants Ash, he can have him…over and over and over again.
Tie Me Up!
A secret obsession with his straight best friend Noah is the least of Drew's worries. It turns out he may also be a pervert and the world's worst friend! Or is the situation more complex than it seems to be? After all, it's not every day that Noah asks to be tied up…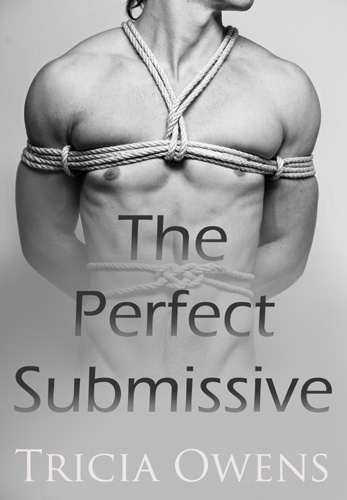 Matthew is young, attractive and convinced that he's a Dominant. He's on a quest to find his perfect submissive. So when the eye-catching and mysterious Sebastian enters his life, Matthew thinks he's found the sub of his dreams. But Sebastian is a Dom, and he's determined to make Matthew realize that everything's he's thought about himself has been a carefully constructed lie, and that the only way to find true freedom and happiness is by submitting to his deepest desires.
Previously published as Hunter and Hunted
.
While Hunter, a professional hit man, waits for information about his next target, he fends off a series of attempts on his life and the seductions of a sexually aggressive room service waiter.
Hunter can't see his own appeal because he dislikes the man he has become, but Daniel is eager to convince this professional hitman that he's extremely doable. In fact, that's what he's determined to do, if Hunter will just give up his belief that Daniel wants to kill him.
Disclaimer: I may earn a small commission for links to books from this website. Your purchase helps support production of more books 🙂